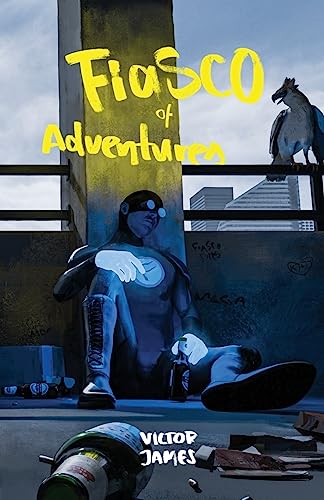 09/28/2023
What would you do for the woman of your dreams?
Kevin Jones is a down on his luck Mega-hero named Fiasco in the emerging town of New Haven, Oregon. After years of numerous failures as a hero and in life, he inexplicably captures Julianna Jove, the highly sought after fourth floor beauty, from his job as a lowly bill collector.
For a time, he puts away the mask, and his partnership with the Mega Talon, to be with her, blessed with a new relationship and content in the simplicity of a new found hope. Yet, circumstances arise in Kevin and Julianna's relationship that force him to don the alter ego of Fiasco once again. 
Struggling to prove that he is worthy of the woman who chose him above all others, and drawing the scorn of powerful Malignant's who use their power for evil, the disastrous results as a Mega threaten to keep Kevin and Julianna apart forever.
"The action kept me turning pages, especially towards the end, and I would happily read a sequel to see where Kevin takes Fiasco in the future. This book had a fantastic build-up and climax that kept me coming back for more." - Victoria Wright, OnlineBookClub.org
Genre: