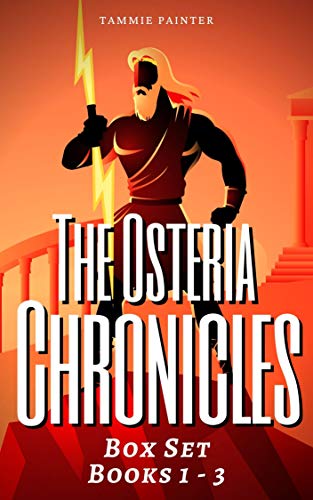 09/06/2023
Myths and heroes may be reborn, but the whims of the gods never change.
"I can't emphasize enough how good this book was and how much I enjoyed reading it."
"…kept me turning pages the whole way through like any guilty pleasure."
"…satisfying, from beginning to end."
"I strongly recommend this series..."

If you crave the mythological adventure of Clash of the Titans combined with the intrigue and world-building of historical fantasy fiction, you'll love this ''highly recommended'' fantasy series in which the myths, gods, and heroes of Ancient Greece come to life as you've never seen them before
This set includes…
* The Trials of Hercules: In a world where mortals contend with the gods' vengeful whims, one man must ask himself if he will risk his life to defend the goddess who has done everything to destroy him.
* The Voyage of Heroes: In a dangerous game that pits god against god, and family against one another, trust proves to be the deadliest weapon.
* The Maze of Minos: With the gods as your allies, your life, your world, and your sanity have never been in more danger. Adventure, betrayal, and passion are waiting.
* Exclusive Bonus Content: From the creation of the series to the legends behind the books to a tour through the world of Osteria, this collection includes a wealth of glimpses into these gripping tales .
Begin your adventure and delight in the gods behaving badly by grabbing The Osteria Chronicles Box Set today!
Trigger warning: These books contain violence and fictional situations that may be disturbing to sensitive readers.